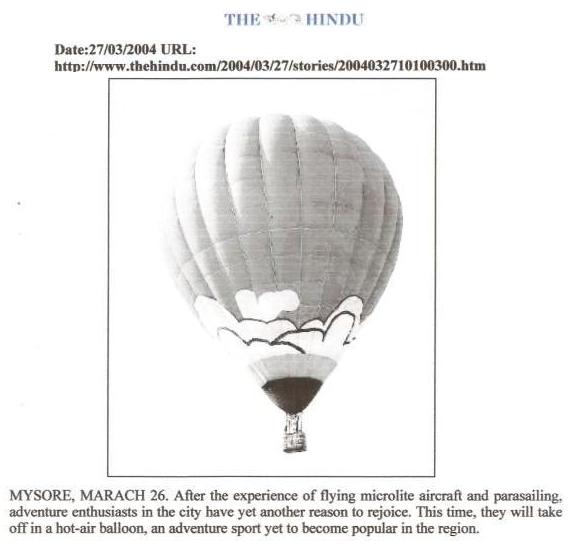 The Hindu - Sep 2002
Claimed to be the biggest hot-air balloon flown in the country, Ether Ventures, who have brought it to Mysore, have said free flights will be offered in the coming months. The Director of Ether Ventures, Sqn Ldr Sunny Ahuja, says hot-air balloon is a popular but expensive adventure sport in the west. While the US has more number of hot-air balloon enthusiasts than rest of the world, this adventure sport has a huge following in countries such as Australia and the UK.
The Hindu - August 2006
Sunny, a freelance Outbound learning Trainer who conducts programmes for a number of IT and ITES companies and the manufacturing sector, says "The training programmes help augment the spirit of camaraderie among the employees of any firm for they would have simply seen each other in the place of work but would have never interacted." Sunny goes on to add, "The training programme brings out the child in you and you do your best."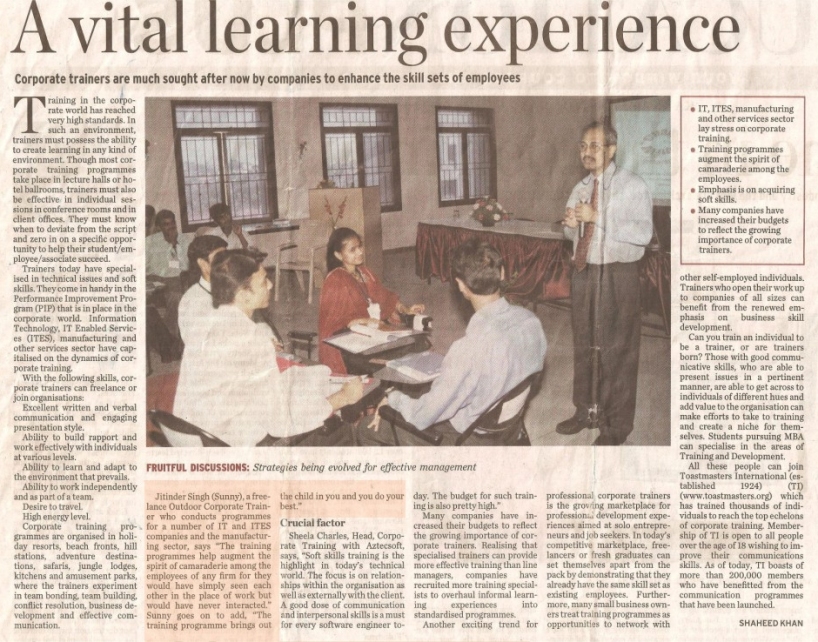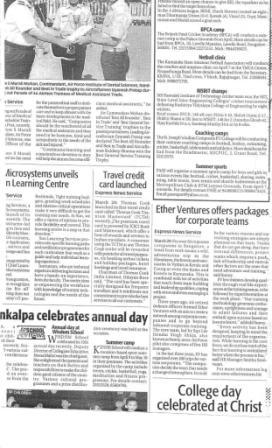 Indian Express - March 2007
Three years ago, six retired defence officers formed Ether Ventures (An Outbound learning company) with an aim to create a network among corporate companies and to go beyond inbound corporate training. The core team, led by Sqn Ldr Jitindar Singh Ahuja, also known as Sunny, an ex-Air Force pilot also comprises of five HR managers.